Government Affairs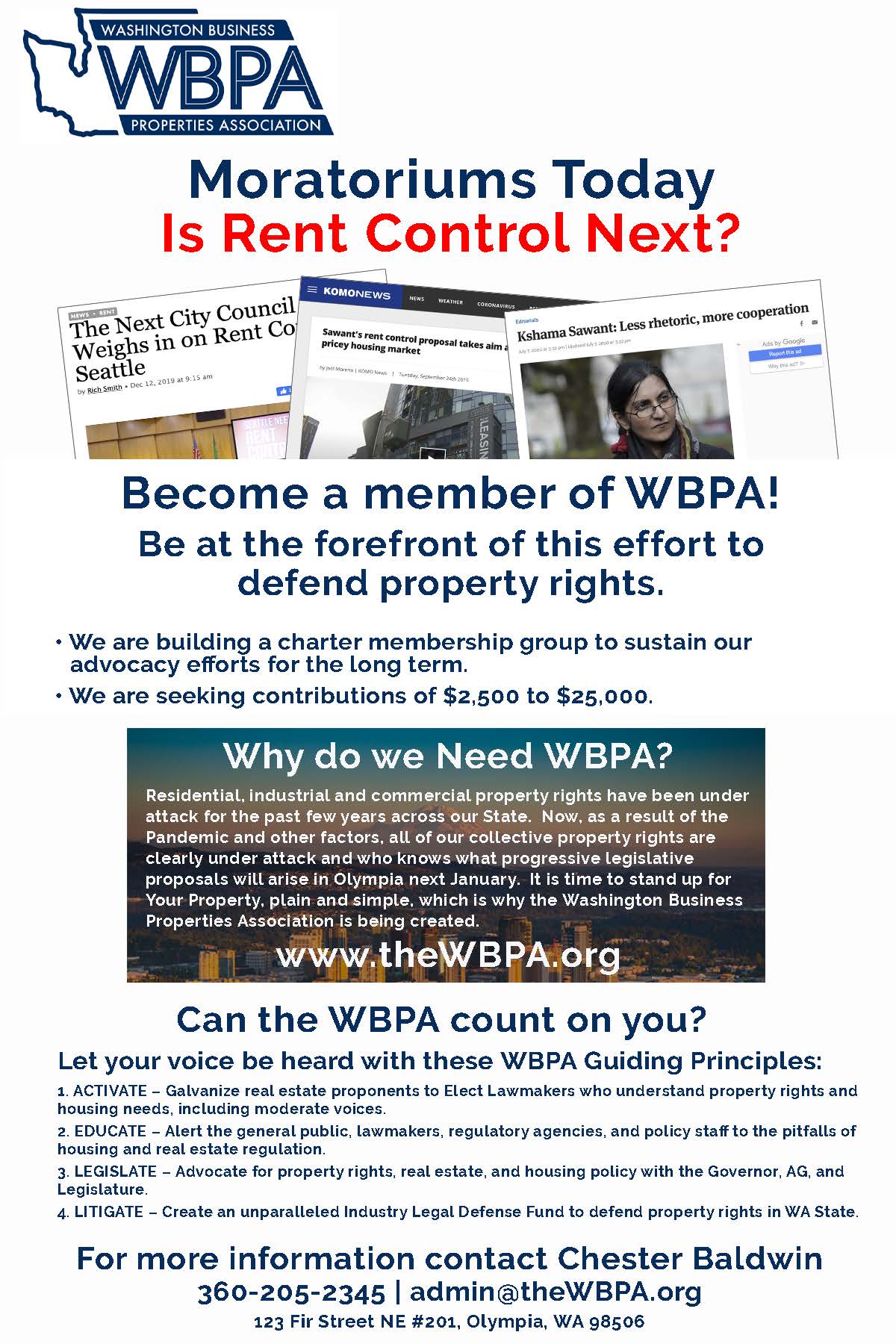 The WBPA will be a powerful coalition of the leading companies and professional associations focused on commercial, residential, and retail real estate and property rights issues in Washington State.
While you are running your business and being productive, the WBPA is protecting your interests in front of the Washington State Legislature, the Governor and Attorney General, and a multitude of other regulatory agencies.
JoinToday and Protect Your Bottom Line!