May Newsletter
A monthly publication to keep members and industry partners informed about happenings at the WBPA and beyond. To sign up for our email list, click here.
Good afternoon,
Welcome to the first edition of the Washington Business Properties Association (WBPA) newsletter. We hope you are staying healthy and doing well this month. You might be receiving a copy of the inaugural newsletter but have not yet joined the WBPA. You can join today and become part of this dynamic and professional organization association by simply clicking here. Join today!
In this month's WBPA newsletter, we are sharing our latest blogs, a member spotlight, policy updates, a recap from our first in-person events of the season and the latest property news stories that matter to you.
---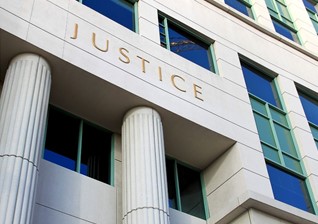 Greg McCrea, a small housing provider in Stevens County is fighting back against Governor Inslee's unfair and unjust eviction moratorium. The eviction moratorium has left him stuck paying hundreds of dollars a month to house disruptive and aggressive residents that refuse to pay or leave. Read about his story here.
---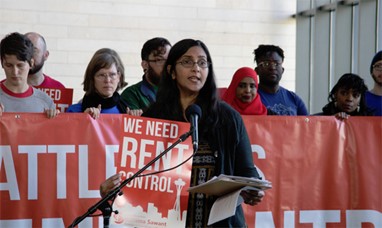 As the commercial and retail sectors only just begin to recover, Councilmember Kshama Sawant is proposing to cap rents on commercial real estate in Seattle. Like residential rent control, commercial rent control is not the remedy Sawant believes it to be. Read more about this issue here.
---
The Washington Business Properties Association continues the fight for small housing providers who are challenging Governor Inslee's unfair and unlawful statewide eviction moratorium. Read more about this case here.
---
Member Spotlight: Rick Jiles
Each of our members are crucial to WBPA's success and we appreciate their support. This month we want to recognize Rick Jiles who has been with us since the inception of WBPA.
Rick's family has been in the manufactured housing community industry for more than 60 years. Rick has continued that legacy and owns the Skagit Valley Mobile Manor. Additionally, he owns storage units and some rental homes in the Mt. Vernon area.
He joined WBPA because he believes that there is strength in numbers and that an association that represents all property rights from retail to housing was needed to help address onerous government regulations.
Rick also wants to help change the narrative on housing providers which have been receiving bad press and treated as expendable during the eviction moratorium.
"Housing providers supplied something so sacred that the government enacted all these regulations and blanket bans during the pandemic to protect it, but it only benefited the resident. The housing providers were not considered at all, so what about me? Property taxes and utilities have gone up and I'm still required to pay them even if my resident isn't paying rent. We need to stand up for our rights."
This is why Rick joined and this is why the WBPA was formed, to protect, defend and advance property rights across Washington state.
---
Policy Updates
When the Legislature convened on January 11, WBPA quickly developed a list of five priority bills.
Support: Two excellent bills that Governor Inslee has already signed:
TIF – Tax Increment Financing
MFTE – Multi Family Tax Exemption
Oppose: WBPA and our industry colleagues worked very hard to defeat these three bills:
Residential Rent Control – this bill never passed out of the Committee of origin, effectively killing the bill for 2021. However, rent control legislation will be back in 2022.
Two-Year Extension of the Eviction Moratorium – this was a bad bill that proposed extending the moratorium for two-years 'after the COVID emergency ended'. After a great deal of hard work and negotiation, the measure was dramatically amended with a June 30 deadline to end the eviction moratorium. Governor Inslee signed this bill in early May!
Capital Gains – WBPA was against this bill from the outset and unfortunately the bill passed out of the State Senate by one vote. The good news is that ALL REAL ESTATE was excluded from the final bill and WBPA would like to thank the 52 companies and individuals who signed on to our "No on Capital Gains" Letter; there is no doubt that our letter played a big role in excluding real estate from the final bill.
If you have any questions about the 2021 Legislative Session, please send us a message and we will get back to you.
---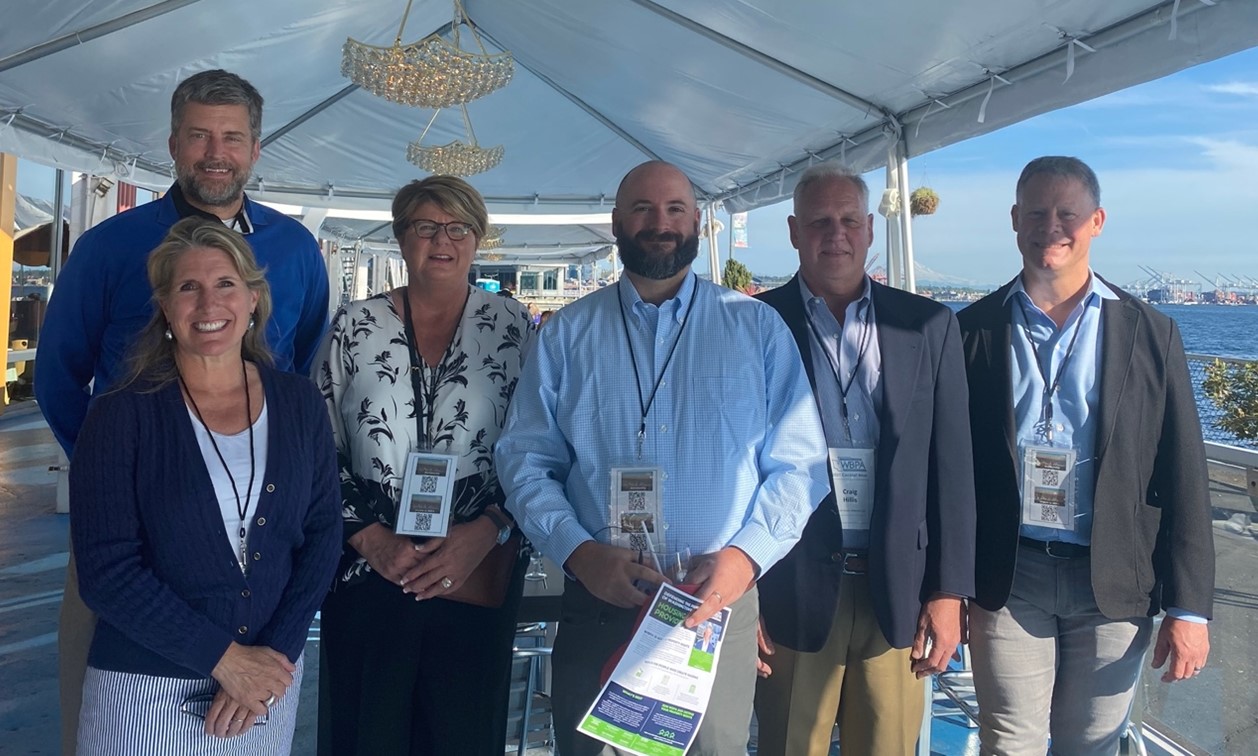 Board Members pictured L to R: Cristina Dugoni, Kevin Wallace, Kari Anderson, Sean Flynn, Craig Hillis, and George Petrie.
WBPA Event Series
This month, the WBPA hosted its first in a series of in-person events at AQUA. We celebrated our successes and discussed future priorities. Thank you to everyone that was able join us. If you weren't able to make it out this month, we have two more events happening on June 10th and 17th. We encourage you to register and attend. Register here.
---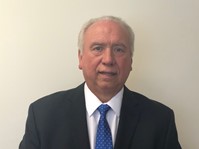 Admin Corner
The last year has been exciting and rewarding for the WBPA! Launching a new organization is a daunting task to say the least. The WBPA team has been busy standing up procedures and systems to help us deliver the most relevant, timely, and robust product we can. At the same time, we were also confronting the efforts of the Washington State Legislature to impose a capital gains tax, impose excessive and costly regulations on development, and taking away the contractual rights of residents and housing providers. We are well equipped to represent the interests of our members and serve as the broadest coalition of businesses and professional associations focused on commercial, residential, and retail real estate and property rights issues in Washington State.
We plan to communicate with our members and industry partners on a frequent basis. Look for our informative blog posts, legislative news updates, legal notes and updates, and general information about how we are working hard for you, our member, to activate lawmakers, educate policy staff and regulatory agencies, advocate for property rights and favorable legislation and block legislation that erodes real estate property rights. You will also be able to find information about the unparalleled litigation efforts of the WBPA to defend property rights in Washington State. We are also planning social events and updates that will be held in person and in a virtual setting. Information about these events is located on our website under the Events tab.
Thank you for your interest in WBPA's great work. Feel free to drop us a note when you can with your ideas on what we could do to increase the value of your WBPA membership. Also, if you aren't already a member, please consider joining at whatever works for you and your company. This coalition will continue to make a difference with your support.
Sincerely,
Peter Lukevich, Volunteer Director Operations and Admin
---
Property News
Here's a recap of the latest news coverage related to commercial, residential and retail real estate as well as property rights issues in Washington State.
Puget Sound Business Journal Covid-19 is affecting CRE lease negotiations. Here's what experts are seeing. (5/3/21)
Seattle Times Downtown Seattle dying? Not so fast. Demand for office space roars back to pre-pandemic levels (5/4/21)
Seattle Times Inslee signs off on capital gains tax for wealthy and tax rebate for lower-income workers in Washington (5/4/21)
My Northwest Kshama Sawant reintroduces proposal to bring rent control to Seattle (5/6/21)
King 5 Seattle rent prices down significantly compared to 2020 (5/12/21)
My Northwest Snohomish County landlord says tenants are 'taking advantage' of eviction moratorium (5/17/21)
Crosscut New laws aim to keep people from losing their homes in Washington (5/18/21)
KING 5 King County accepting applications for rental assistance before eviction moratorium expires (5/19/21)
KIRO 7 Seattle Council may expand eviction defense (5/21/21)
KING 5 Rent prices for single-family homes skyrocket in King, Pierce and Snohomish counties (5/24/21)
Join the WBPA today to fight alongside like minded property owners in Washington to protect your property rights.