WBPA Challenges Statewide Eviction Moratorium on Behalf of Small Housing Providers
Date posted
October 30, 2020
Washington's eviction ban has unfairly shifted the burden of supporting renters harmed by the COVID-19 pandemic from the government – where it belongs – onto the backs of mom and pop housing providers who can least afford it. Since March, small housing providers have done more than their part by covering the housing costs of thousands of tenants while getting nothing in the way of relief. Because Washington is the only West Coast state that does not require tenants to verify financial hardship due to the pandemic, some renters simply refuse payment despite having the income to afford their monthly housing costs.
Today, the Washington Business Properties Association (WBPA) is standing with small housing providers who are seeking to overturn this unfair and unlawful order by filing a federal suit in the Eastern District of Washington. The plaintiffs are seeking injunctive relief from the ban.
Eviction is always a last resort for any housing provider. The Governor's months-long eviction ban has given legal cover to renters who can pay but choose not to, ongoing criminal and nuisance behavior and property damage. In turn, this has caused law-abiding tenants to flee unsafe conditions and housing providers to suffer mounting tax and mortgage debts, leading us to take action.
---
Meet the Plaintiffs
Enrique Jevons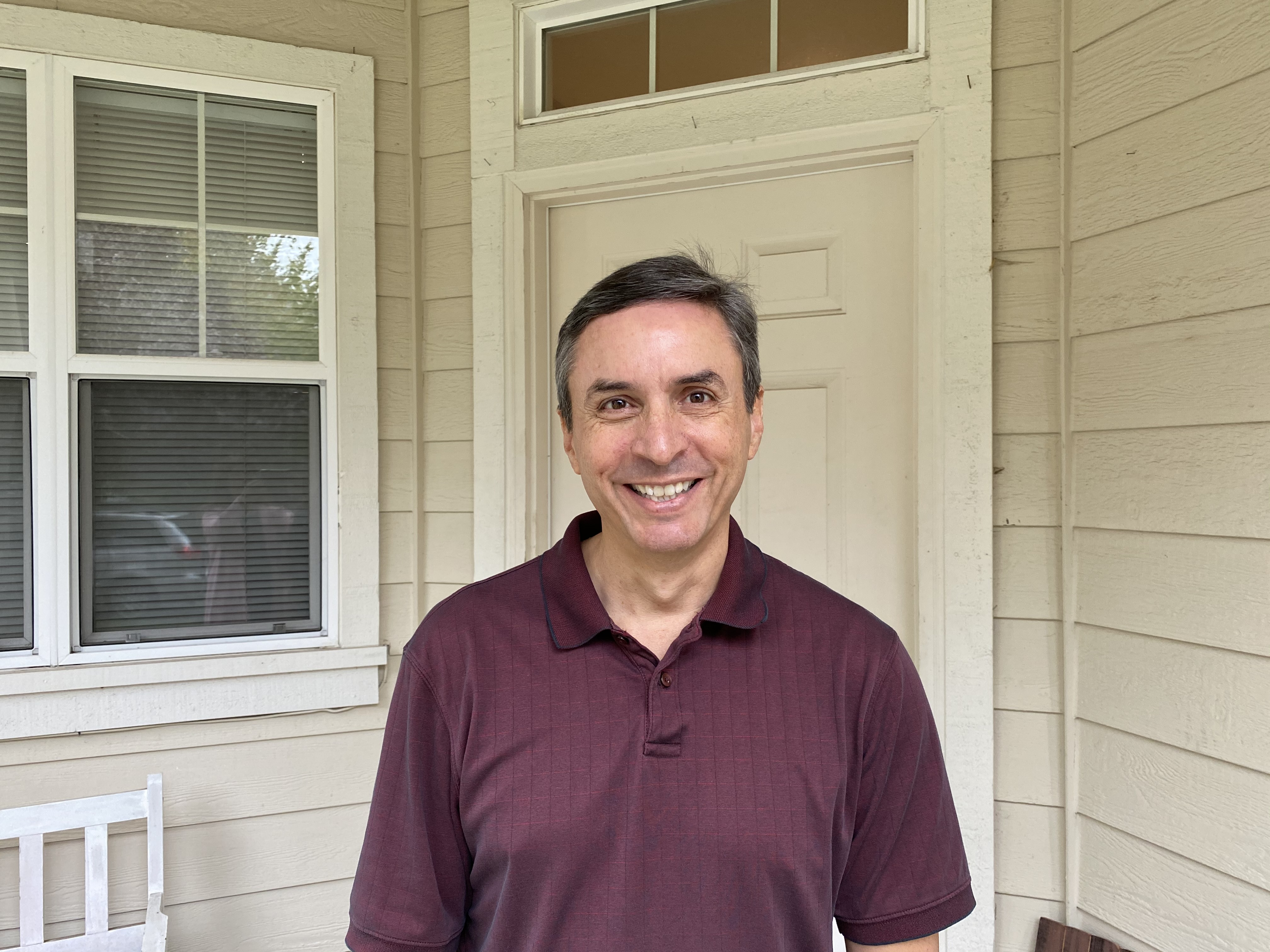 After a career in the hotel industry, Enrique moved to Yakima to start his own business owning and managing rental properties. Since 2008, his company has grown to owning 88 rental units as well as managing rental properties across several counties. For the last twelve years, his business has provided a steady source of income to support his family of five.
Throughout the pandemic, Enrique has assured every single one of his tenants that he and his team can work out payment plan if they are falling on hard times, even going as far as hiring additional staff to devise individualized payment plans for his renters. Despite his efforts, many of his tenants today are still behind on payments, and some refuse to pay despite having the means to afford their rent.
Being a housing provider is Enrique's livelihood. On top of months of unpaid rent, Enrique continues to pay for insurance, taxes, and utilities on his properties. Because his business doesn't qualify for mortgage forbearance, Enrique believes the option of pursuing bankruptcy or foreclosure might become a reality if the Governor's order continues beyond the end of the year.
Landon Glenn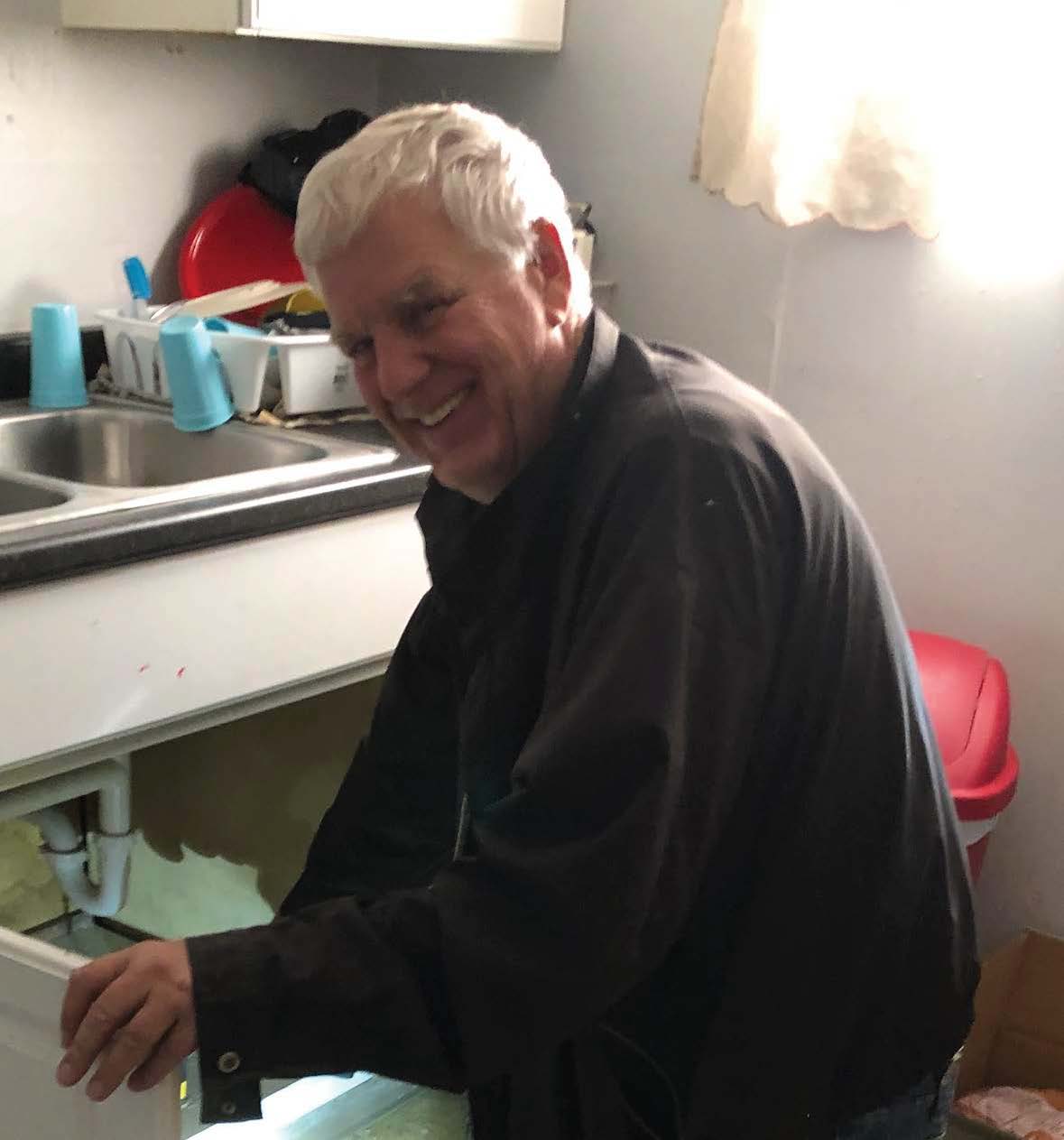 Landon's father, Rick, working on a rental unit

Landon owns 47 rental units across Yakima County, and his dad, Rick, manages his properties full-time.
While his day-job is in financial services, Landon took on his additional role as a housing provider because it provides him the opportunity to improve people's lives. He takes pride in helping his renters with payment plans if they hit hard times. Landon goes as far as providing money or food to them directly if they need it. Even prior to the pandemic, Landon's goal was zero evictions. He would instead offer to let tenants who were way behind on rent leave on their own accord, and he would forgive all their debt so they wouldn't have an eviction on their file or huge debts.
Since the Governor's order was instituted in March and extended over the summer, Landon has done all he can to help out his renters hit hard by the pandemic. Unfortunately, Landon has run into a situation where some of his tenants are simply refusing to pay their rent, even if they can afford it.
Without a clear end in sight to the pandemic, Landon will have to continue paying out of his own pocket for insurance, utilities, and taxes on rental units that go on unpaid, incurring a financial burden that will only grow bigger the longer that the eviction moratorium goes on.
Freya Burgstaller
Originally from Austria, Freya came to Yakima in the 1960s because of her husband's new job. Although not intending to be housing providers, the only way she and her husband could purchase her first home was to buy a second home because the owner would only sell both to one buyer. Today, Freya now owns 12 units in five different locations around Yakima County.
Like many property owners, the last thing Freya wants to do is to evict any of her tenants. Unfortunately in March, Freya began the process of evicting a tenant who refused to pay rent and caused consistent noise complaints from her neighboring units. Because of the statewide eviction moratorium, Freya has no other option than to allow the tenant to remain at her property, which is unfair to her other tenants who have to suffer the nuisances. But Freya's hands are effectively tied by the Governor's order.
---
What's At Stake and What We're Challenging
With 91% of rental payments covering things like the mortgage, taxes, insurance, and repairs, it is vitally important that small housing providers receive rent to pay their bills. Washington's eviction ban prevents that from happening and risks foreclosure, bankruptcy, and loss of property. While renters get relief from housing payments, mortgages and taxes are still due and few, if any, housing providers are eligible for mortgage forbearance.
The WBPA hopes this action encourages the Governor, Attorney General, and state lawmakers to focus on solutions that help address the housing instability crisis caused by the pandemic while ensuring that housing providers alone aren't bearing all the costs and burden.
The WBPA is supporting this challenge to the statewide eviction moratorium on the following grounds:
The moratorium is forcing property owners to provide a service – in this instance, housing – free of charge.
There is no mechanism in place that ensures property owners will ever be compensated or provided relief for any unpaid rental income during the duration of the order.
Property owners are prohibited from evicting tenants who refuse to pay rent, even if they aren't suffering any financial hardship as a result of the COVID-19 pandemic.
Property owners are prohibited from using security deposits to cover damages or unpaid rent for those tenants who decide to leave, virtually ensuring that such losses will be permanent.
The moratorium was adopted without statutory authority and extended repeatedly by the Governor without expressed consent and input from the Washington state legislature.
In addition to its unconstitutionality, the statewide eviction moratorium will only further exacerbate housing affordability when the pandemic is over, because housing providers will be forced to increase rent on those who can pay having lost out on over a year's worth in payments. Also, tenants of housing providers who lose their units entirely may be forced to find new and more expensive housing as state law allows such tenancies to be terminated.
Read the full filing here.
---
About the Washington Business Properties Association (WBPA)
The WBPA is a broad coalition of businesses and professional associations committed to protecting, defending, and advocating for property rights across the commercial, residential, and retail real estate industries in Washington state.