2020 Election Update: Senator Mullet Rallies From Behind
Date posted
November 6, 2020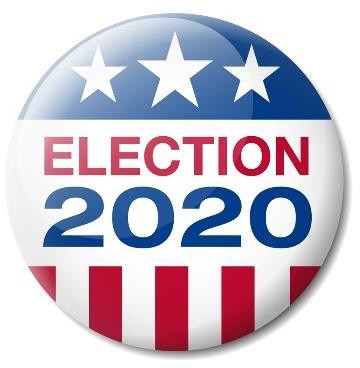 2020 General Election Update
Friday, November 6, 2020
Below is an update of the November 3, 2020 General Election. The last date for the Secretary of State to certify the General Election results is on Thursday, December 3.
State Political Makeup
The Governor, State House, and State Senate will remain in Democratic control with significant majorities. While there are a few Legislative Districts that will flip from R to D or D to R, the balance of power looks to be about the same or maybe one or two shifting either way. There are about 8 close races that won't likely be decided until official certification later this month, none of which will change the outcome of the Democrat majorities but could impact how moderate or extreme those majorities will be ideologically. These key races include:
---
General Election Key Races
The 5th LD has Democrat Senator Mark Mullet currently up by 18 votes ahead of his Democrat challenger Ingrid Anderson D and at this point is too close to call. There is a possibility this race could go to a recount.
In the 10th LD, two races are too close to call at this time. In the Senate, Republican Ron Muzzall is ahead of his Democrat Challenger Helen Price Johnson by 307 votes and this is another race that could possibly go to a recount. For State Representative Position 1, Republican Greg Gilday also trails Angie Homola but with a larger margin of nearly 400 votes. The other State Rep. Race looks decided with 51.1% of the vote going to Democrat Dave Paul over Republican Bill Bruch who only received 48.82%.
The 17th LD down in Clark County has shown an unexpected upset with Republican Representative Vicki Kraft down 869 votes to her Democrat challenger Tanisha Harris. It is possible that she retains her seat, but the outlook is grim.
In the 19th LD it appears that Republicans have swept all three races flipping two Democrat seats in Senator Dean Takko and State Rep. Brian Blake. Jeff Wilson is now the Republican Senator and Joel McEntire becomes the Republican State Rep. for the 19th. These upsets were foreshadowed by Primary numbers that showed significant gains for the Republican candidates.
Republican Senator Steve O'Ban in the 28th LD is appearing to lose ground and his seat to Democrat newcomer Twina Nobles. Senator O'Ban trails by close to 2,000 votes and needs a miracle to close the gap.
Lastly, in the 42nd LD Republican State Rep. Luanne Van Werven was not able to gain ground against Democrat challenger Alicia Rule and is likely to lose her bid for reelection. Democrat incumbent State Rep. Sharon Shewmake is also winning her race against her Republican Challenger Jennifer Sefzik.
We will continue to update you as additional election results come in and the Secretary of State Certifies the Washington State election.
---
WA State Executive Race Winners
Governor – Jay Inslee (D)
Lt. Governor – Denny Heck (D)
Secretary of State – Kim Wyman (R)
State Treasurer – Mike Pellicciotti (D)
State Auditor – Pat McCarthy (D)
Attorney General – Bob Ferguson (D)
Commissioner of Public Lands – Hilary Franz (D)
Superintendent of Public Instruction – Chris Reykdal
Insurance Commissioner – Mike Kreidler (D)
---
WA State Legislative Race Winners
Below is an update of winners for all House and Senate seats.
LD 1 Senate - Derek Stanford (D)
LD 1 Rep. Pos. 1 – Davina Duerr (D)
LD 1 Rep. Pos. 2 – Shelley Kloba (D)
LD 2 Senate – Jim McCune (R)
LD 2 Rep. Pos. 1 – Andrew Barkis (R)
LD 2 Rep. Pos. 2 – JT Wilcox (R)
LD 3 Senate – Andy Billig (D)
LD 3 Rep. Pos. 1 – Marcus Riccelli (D)
LD 3 Rep. Pos. 2 – Timm Ormsby (D)
LD 4 Senate – Mike Padden (R)
LD 4 Rep. Pos. 1 – Bob McCaslin (R)
LD 4 Rep. Pos. 2 – Rob Chase (R)
LD 5 Senate – Too Close to Call – Anderson (D) 40,712 | 48.97% | Mullet (D) 40,730 | 48.99%
LD 5 Rep. Pos. 1 – Bill Ramos (D)
LD 5 Rep. Pos. 2 – Lisa Callan (D)
LD 6 Rep. Pos. 1 – Mike Volz (R)
LD 6 Rep. Pos. 2 – Jenny Graham (R)
LD 7 Rep. Pos. 1 – Jacquelin Maycumber (R)
LD 7 Rep. Pos. 2 – Joel Kretz (R)
LD 8 Rep. Pos. 1 – Brad Klippert (R)
LD 8 Rep. Pos. 2 – Matt Boehnke (R)
LD 9 Senate – Mark Schoesler (R)
LD 9 Rep. Pos. 1 – Mary Dye (R)
LD 9 Rep. Pos. 2 – Joe Schmick (R)
LD 10 Senate – Too Close to Call – Muzzall (R) 40,821 | 50.14% | Price Johnson (D) 40,514 | 49.77%
LD 10 Rep. Pos. 1 – Too Close to Call – Gilday (R) 39,652 | 49.65% | Homola (D) 40,052 | 50.15%
LD 10 Rep. Pos. 2 – Dave Paul (D)
LD 11 Senate – Bob Hasegawa (D)
LD 11 Rep. Pos. 1 – David Hackney (D)
LD 11 Rep. Pos. 2 – Steve Bergquist (D)
LD 12 Senate – Brad Hawkins (R)
LD 12 Rep. Pos. 1 – Keith Goehner (R)
LD 12 Rep. Pos. 2 – Mike Steele (R)
LD 13 Rep. Pos. 1 – Tom Dent (R)
LD 13 Rep. Pos. 2 – Alex Ybarra (R)
LD 14 Senate – Curtis King (R)
LD 14 Rep. Pos. 1 – Chris Corry (R)
LD 14 Rep. Pos. 2 – Gina Mosbrucker (R)
LD 15 Rep. Pos. 1 – Bruce Chandler (R)
LD 15 Rep. Pos. 2 – Jeremie Dufault (R)
LD 16 Senate – Perry Dozier (R)
LD 16 Rep. Pos. 1 – Mark Klicker (R)
LD 16 Rep. Pos. 2 – Skyler Rude (R)
LD 17 Senate – Lynda Wilson (R)
LD 17 Rep. Pos. 1 – Too Close to Call – Kraft (R) 34,397 | 49.32% | T. Harris (D) 35,266 | 50.57%
LD 17 Rep. Pos. 2 – Paul Harris R
LD 18 Senate – Ann Rivers (R)
LD 18 Rep. Pos. 1 – Brandon Vick (R)
LD 18 Rep. Pos. 2 – Larry Hoff (R)
LD 19 Senate – Jeff Wilson (R)
LD 19 Rep. Pos. 1 – Jim Walsh (R)
LD 19 Rep. Pos. 2 – Too Close to Call – McEntire (R) 33,810 | 51.98% | Blake (D) 31,178 | 47.93%
LD 20 Senate – John Braun (R)
LD 20 Rep. Pos. 1 – Peter Abbarno (R)
LD 20 Rep. Pos. 2 – Ed Orcutt (R)
LD 21 Rep. Pos. 1 – Strom Peterson (D)
LD 21 Rep. Pos. 2 – Lillian Ortiz-Self (D)
LD 22 Senate – Sam Hunt (D)
LD 22 Rep. Pos. 1 – Laurie Dolan (D)
LD 22 Rep. Pos. 2 – Jessica Bateman (D)
LD 23 Senate - Christine Rolfes (D)
LD 23 Rep. Pos. 1 – Tarra Simmons (D)
LD 23 Rep. Pos. 2 – Drew Hansen (D)
LD 24 Senate – Kevin Van De Wege (D)
LD 24 Rep. Pos. 1 – Mike Chapman (D)
LD 24 Rep. Pos. 2 – Steve Tharinger (D)
LD 25 Senate – Chris Gildon (R)
LD 25 Rep. Pos. 1 – Kelly Chambers (R)
LD 25 Rep. Pos. 2 – Cyndy Jacobsen (R)
LD 26 Rep. Pos. 1 – Jesse Young (R)
LD 26 Rep. Pos. 2 – Michelle Caldier (R)
LD 27 Senate – Jeannie Darneille (D)
LD 27 Rep. Pos. 1 – Laurie Jinkins (D)
LD 27 Rep. Pos. 2 – Jake Fey (D)
LD 28 Senate – Too Close to Call – Nobles (D) 31,683 | 51.52% | O'Ban (R) 29,727 | 48.34%
LD 28 Rep. Pos. 1 – Mari Leavitt (D)
LD 28 Rep. Pos. 2 – Dan Bronoske (D)
LD 29 Rep. Pos. 1 – Melanie Morgan (D)
LD 29 Rep. Pos. 2 – Steve Kirby (D)
LD 30 Rep. Pos. 1 – Jamila Taylor (D)
LD 30 Rep. Pos. 2 – Jesse Johnson (D)
LD 31 Rep. Pos. 1 – Drew Stokesbary (R)
LD 31 Rep. Pos. 2 – Eric Robertson (R)
LD 32 Rep. Pos. 1 – Cindy Ryu (D)
LD 32 Rep. Pos. 2 – Lauren Davis (D)
LD 33 Rep. Pos. 1 – Tina Orwall (D)
LD 33 Rep. Pos. 2 – Mia Su-Ling Gregerson (D)
LD 34 Rep. Pos. 1 – Eileen Cody (D)
LD 34 Rep. Pos. 2 – Joe Fitzgibbon (D)
LD 35 Rep. Pos. 1 – Dan Griffey (R)
LD 35 Rep. Pos. 2 – Drew MacEwen (R)
LD 36 Rep. Pos. 1 – Noel Frame (D)
LD 36 Rep. Pos. 2 – Liz Berry (D)
LD 37 Rep. Pos. 1 – Sharon Tomiko Santos (D)
LD 37 Rep. Pos. 2 – Kirsten Harris-Talley (D)
LD 38 Senate – June Robinson (D)
LD 38 Rep. Pos. 1 – Emily Wicks (D)
LD 38 Rep. Pos. 2 – Mike Sells (D)
LD 39 Senate – Keith Wagoner (R)
LD 39 Rep. Pos. 1 – Robert Sutherland (R)
LD 39 Rep. Pos. 2 – Carolyn Eslick (R)
LD 40 Senate – Liz Lovelett (D)
LD 40 Rep. Pos. 1 – Debra Lekanoff (D)
LD 40 Rep. Pos. 2 – Alex Ramel (D)
LD 41 Senate – Lisa Wellman (D)
LD 41 Rep. Pos. 1 – Tana Senn (D)
LD 41 Rep. Pos. 2 – My-Linh Thai (D)
LD 42 Rep. Pos. 1 – Too Close to Call – Van Werven (R) 44,558 | 48.79% | Alicia Rule (D) 46,691 51.12%
LD 42 Rep. Pos. 2 – Too Close to Call – Sefzik (R) 43,972 | 48.22% | Shewmake (D) 47,121 | 51.67%
LD 43 Rep. Pos. 1 – Nicole Macri (D)
LD 43 Rep. Pos. 2 – Frank Chopp (D)
LD 44 Rep. Pos. 1 – John Lovick (D)
LD 44 Rep. Pos. 2 – April Berg (D)
LD 45 Rep. Pos. 1 – Roger Goodman (D)
LD 45 Rep. Pos. 2 – Larry Springer (D)
LD 46 Rep. Pos. 1 – Gerry Pollet (D)
LD 46 Rep. Pos. 2 – Javier Valdez (D)
LD 47 Rep. Pos. 1 – Debra Entenman (D)
LD 47 Rep. Pos. 2 – Pat Sullivan (D)
LD 48 Rep. Pos. 1 – Vandana Slatter (D)
LD 48 Rep. Pos. 2 – Amy Walen (D)
LD 49 Senate – Annette Cleveland (D)
LD 49 Rep. Pos. 1 – Sharon Wylie (D)
LD 49 Rep. Pos. 2 – Monica Stonier (D)